Best Android Smartphones
Disclosure:
We get a commission for purchases made through links on this website. As an Amazon Associate we earn from qualifying purchases.
read more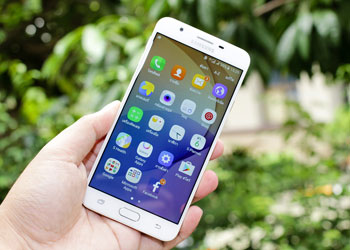 Updated on: December 1, 2020
For the past 8 years, since the Android operating system's initial release, it has been dominating the market with more than 88% of the market share.
People fell in love with the ease of use, simplicity, robust features and the great amount of flexibility that no other mobile operating system offers.
It has been the best-selling mobile operating system since 2013 and continues on its verge to help people fall in love with their smartphones.
Android is an open source operating system that is made for touch screen devices such as smartphones and tablets. It is developed by Google and is based on the famous Linux kernel (a computer operating system) and its primary focus is direct manipulation.
With Android, you can use direct touch gestures that respond beautifully to real-world actions.
You can swipe objects, tap them, pinch them, basically manipulate just about anything that happens on your screen by touching it with your fingers and typing with a virtual keyboard. So in an elementary sense, you can enjoy an incredibly fluid interaction with your phone.
Android is currently at version and has more than 2.7 million applications available in the Google play store. Its massive user base has more than two billion active users every month, which constantly motivates developers all around the world to develop new and even more useful applications.
Thanks to its open source code base, anyone, even you can develop an application for it. Developer communities want to make use of every bit of technology stored inside an Android smartphone, to push devices and their convenience to the limit.
Many community-driven projects aim to add new features to older devices, provide more powerful features for advanced users who wish to customize their devices further.
So basically, no matter what your daily activities are, what your profession is or in what way you would wish to make use of a small pocket computer, you'll definitely find an Android app that will fulfill your needs.
The open source nature of the operating system also makes it possible for it to spread all over the world, since tech companies have an incredibly cost effective solution for their device's operating systems.
In my opinion, Android is the best and I pretty much ignore Apple products, since they force users to think inside the box. Although I have to admit that Apple devices do indeed offer more stability at times. S
till, Android devices offer more flexibility, customization, more apps, more devices to choose from and much more cost effective solutions when it comes to buying yourself a smartphone.
This is one of the reasons why we have made this article for you. To help you understand more about the benefits of the Android operating system and help you choose the right phone that best fits your needs.
Year after year there a lot of development is going into Android smartphones. There are a lot of awesome devices to choose from, no matter what budget you're on.
But first, before we get down to each best smartphone specifically, we will tell you what you should look out for when choosing your Android device.
The current year has been a really good year for smartphones, since a lot of new flagship models have been released with the latest Android on them. So without further ado, let's see the best of the best that comply with the highest standards and also the ones that offer great quality at a great price!
1. Google Pixel XL Phone
Make way for the device that seeks to take the throne as the king of android smartphones. It is Google's first very own smartphone, although it was manufactured by HTC.
It represents Google's vision of a high-end smartphone that's meant to take on phones like the iPhone 7+ and the Samsung Galaxy s7 edge. Google has created this awesome device with optimizing their software for the device's hardware, raising the bar higher for other manufacturers as well.
The design of the Google Pixel XL is very nice but it isn't anything innovative. The phone itself is quite big and the overall design resembles the iPhone a bit.
There is no button on the bottom of the screen, but there's a fingerprint scanner on the back that works great for unlocking your device and doing safe transactions. It can also be used like a touch pad for scrolling, so it's pretty useful to have.
The edges on the Google Pixel XL are chamfered, making it much easier and much more comfortable to hold in your hand.
The back of the phone has a very minimalistic design. There's Google's G logo at the bottom and the back has a glass cover, starting from the fingerprint sensor.
There's also a rear camera that blends in perfectly with the phone and the audio jack on the top. On the bottom, there is a pair of stereo speakers that are pretty powerful.
The Google Pixel XL has a 5.5 inch QHD AMOLED display which is one of the most amazing ones I've ever seen. The colors look absolutely fantastic, they are really vibrant and you can really focus in on the little details.
The brightness of the screen suits outdoor use perfectly. In my opinion, they provide much better color and picture quality than any Samsung Galaxy phone.
Now, performance is where the Google Pixel XL phone does much better than any other device out there. It has some truly powerful hardware that lets you have seamless use of your phone.
It has a Snapdragon 821 processor with 4GB RAM, so any mobile software will run at maximum speed on one of these phones. Storage space can range from 32 GB to 128 GB and I really suggest having at least 64 GB if you want to get the best experience out of this phone.
What makes the Pixel XL the most powerful smartphone is the amount of hardware and software optimization that went with it.
These were possible because Google designed both of them themselves, which was something that only Apple did up until now. So with the Pixel XL, we have a very stable and incredibly fast smartphone.
You get a very clean and finely tuned version of Android that doesn't slow down the performance with unnecessary, flashy themes. However, Google was smart to include software features that no other smartphones can offer.
For example, you have unlimited storage for uploading 4K photos to Google photos. This lets you store all the photos on your device on a cloud server, accessible at any time. Also a new feature to Android smartphones is the support feature.
You can reach a Google representative and chat live, regarding any question you might have. They can also take control of your phone remotely and diagnose the problem.
It also features Google Now Version 2.0, which is very accurate and incredibly useful. It will answer all your questions! Google really is the leader of artificial intelligence.
The 12 megapixel F2.0 rear camera can be accessed by double tapping the side button and you can easily switch to the 8 megapixel 2.4 frontal camera by shaking your phone.
Google is very proud of the Pixel XL's camera, because it is the best camera on a smartphone today. Many would disagree in this, so I'll stick with saying that it is a competitor among the top 3.
Finally the 3,450 mAh battery really does the job and will definitely get you through the entire day. It also features fast charging so you don't have to charge it all night.
Using the best on the market definitely has its price tag, but you should definitely check the link we provided if you want to get the latest pricing!
2. Samsung Galaxy S8
Here's a huge screen on a not so very big phone. It is one of the best and sexiest looking phones ever made. I mean, it really has no bezels. This gives it a really sleek and aesthetic look.
It has glass on the front and back with metal rails all around it. It has a really elegant and glossy look, but no matter how clean your hands are it will look gross 90% of the time. It simply holds fingerprints too well. Still, it is indisputably the finest design work ever.
Apart from that, the exterior design is what you're already used to. There are the volume rockers on the left side, along with that big speed button and on the right side is the power button.
At the bottom there is the headphone jack, USB-C port and a mono speaker. The phone is very water resistant, so you can easily put it under the wash without experiencing malfunction. The home button is located on the screen and has to be tapped in order to navigate back to the main screen.
The Samsung Galaxy S8 has included the best mobile display on the market with a 5.8 inch QHD Super AMOLED display. It's simply brilliant.
It is large yet still fits comfortably in your hands but I still struggle to reach to the top of it to get to the notification chamber. If you drop it out of frustration, the curved Gorilla Glass 5 will definitely stop it from breaking.
It's completely visible outdoors and it isn't too bright indoors, so you have a perfect balance in brightness. The image quality is where the display really shines. It's truly gorgeous. The Infinity Display as Samsung calls it, really stands its ground.
Samsung has added a lot of software features, which you will probably check out once than forget to use all together. Some of which are the video enhancer, the ability to fine tune your audio experience and so on. There are a myriad of additional settings you can use.
One of the newest features the Samsung Galaxy S8 offers is the iris scanner, which you can use to unlock your phone. It works well and unlocks your phone fast but it can get inconsistent and frustrating at times. But there is also a fingerprint scanner you can use.
When it comes to the cameras, Samsung has kept on point. Samsung phones had the best cameras over the years and they kept their good habit. The photo quality produced by the 12MP rear camera is just stunning.
Pictures are stupidly sharp and clear, dynamic range is completely on point. I would argue that color reproduction is the best out there, but someone would definitely disagree. You can also use the 8MP front camera.
Battery life is good, really good, but not perfect.  A lot of other phones do better in this aspect, but you can get the S8 to hold out for two days straight. It charges ridiculously fast, taking only one and a half hours to charge from almost 0% to 100%. But you can use wireless charging too.
The Octa-core 2.3 GHz Quad + 1.7 GHz Quad processor and the 4GB of RAM stands firmly and offers stellar processing power, making everything run as smoothly as you would expect.
The 64 GB storage space will be plenty enough to store your multimedia content and games as well.
To see the updated pricing of the Samsung Galaxy S8, check out the link we provided!
3. OnePlus 3T
The OnePlus 3T A3010 is one of the best budget phones out there that has set out to rival the top competitors on the market. Here, we're reviewing one of the most monstrous mobile power houses out there.
The 3T means that it is an upgraded version of the OnePlus T model. OnePlus phones are mostly about two things. Big specs and low prices. They have fit very high end specs sheet into this phone at a much lower price.
It boasts a Snapdragon 821 Quad Core 2x 2.35 GHz processor and 6GB of RAM. So right off the bat, you can see that they really went the extra mile with this phone.
It also has 64 GB of flash storage, so you're all set to take on the world with your mobile powerhouse. To make the 3T even better, it has an updated battery that will last much longer than the previous version.
It's able to go almost two days straight with such powerful hardware. It also has an amp charger that makes the phone charge really, I mean incredibly fast. The phone has a feature called dash charging, which lets you have 60% charge in half an hour.
The OnePlus 3T A3010 has a full HD 1080p display that provides beautiful, clear image but it definitely won't match QHD displays in sharpness or brightness. This is a 5.5 OLED display that is very battery efficient.
The exterior design features a full unibody metal jacket with clean lines that gives it a very classy and aesthetic look. It fits very comfortably into any hand and good button placement makes it convenient all around.
On the left side, it has a useful notification button that lets you silence your phone with a single push and turn the sound back up again once you need it again.
Below the screen is the fingerprint sensor that lets you secure your phone or unlock it really fast. There is nothing groundbreaking about the exterior of this phone, it has the good old sleek look that you're used to.
There's not much to say about the software. It features Android MarshMallow and some additional, unique features to offer a better experience.
The OnePlus 3T has a 16 MP rear camera with optical image optimization. It also features a 16 MP camera on the front and phase detection autofocus, making it really quick to catch those important shots.
If you want to get the most top tier smartphone hardware currently available then you can get your hands on it. In my opinion, it's really worth the money! For updated pricing and some additional information, check out the link we provided!
4. Huawei Mate 9
The thing I love so much about Android is the fact that its open source nature really helps both companies and users alike.
It gives way to some awesome low cost smartphones that pack high-end specs and a powerful operating system, which helps them compete with flagship models developed by other companies like Samsung and Apple.
Its price is very competitive, which easily makes it one of the best deals out there.
One of these fine phones is the Huawei Mate 9. Huawei has set out to fix some of the most common problems that smartphones have and that make their experience really unsatisfying.
It fixed things like short battery life, sloppy software and low quality photos among other things. Now, the biggest problem the company has to solve is convincing a large user base that their device is really worth buying.
They have this marvelous phone to speak for itself. The Huawei Mate 9 is fantastic in many ways.
You can softly brush the fingerprint sensor to start up your phone and unlock the huge 5.9 inch display. Once it's open, you can quickly view notifications by swiping down on it again.
The screen is big enough to use two apps at a time pretty easily. It is full HD and has a good resolution with vibrant colors.
Among all of its components, the battery is the one which takes up the most space and I'm really glad it does. The 4,000 mAh battery will last for a long time if you make use of all of the Mate 9's optimization features.
You can monitor your battery through an exclusive software and use various power saving settings. Once it's time to charge, you can fully charge your phone in less than 30 minutes. So this is a top-notch battery!
Now, the 20 megapixel camera is a special treat and stands tall for itself. Taking pictures with the camera in automatic mode provides beautiful, crystal clear pictures. It is also very fast and reliable. If you like fancy features as well, there's no shortage of that.
You have object tracking that will keep an object or person in focus however you move the phone. It has full manual controls as well. You also have an 8 megapixel frontal camera which is also amazing.
When it comes to the exterior design, the Huawei Mate 9 doesn't break any new grounds; it sticks with the same smartphone design we have come to know over the years, with the fingerprint sensor on the back. It has stereo speakers which provide clear and powerful sound all the way.
The specs sheet is quite nice, especially when you take the pricing into account. It has a HiSilicon Kirin 960 1.8 Octa-core processor and 4GB RAM for powering the system which runs on the latest, Android 7.0. It has 64 GB of storage with support for a microSD card.
It can easily compare to the specs of the most powerful flagship models and you can get it at half the price. Be sure to check out the link we provided for updated pricing or to get it.
5. BlackBerry KEYone
BlackBerry has made a name for it by developing awesome smartphones that keep the core physical aspects we know and love about our gadgets; buttons!
The BlackBerry KEYone is a unique looking phone that was released in 2017, set to conquer people's hands who like to hold powerful hardware at the tip of their fingers, while still having access to buttons.
The model I'm reviewing has a smooth metal, silver colored coating. It's a pretty unique looking phone. There is an 8 megapixel camera on the front, a LED light for notifications.
Below them is the 4.5 inch scratch resistant IPS display that has 1080p resolution. Under that are its three capacitive navigation buttons and finally, there is the beautiful keyboard.
The all so useful fingerprint reader is built into the space bar, so I'm giving it a big thumbs up for convenience. Also, the entire keyboard is capacitive, so you can swipe up and down and left and right on it. You can navigate through the entire interface very effectively.
On the back of it is a kind of rubber material that provides a really strong grip, so it's obvious that BlackBerry focused on making a very robust and resistant device.
On the right side there's the very useful 'convenience button', an SD card slot and the volume rocker button. On the left side you have the power button. On the bottom, there is the mono speaker and the micro USB port for charging.
The 3505mAh battery life will last you about two days and you can also charge the phone up to 60% within half an hour.
The 12 megapixel camera takes pretty nice shots, even in low light but sometimes you'll get some blurry shots, because it has no optical image stabilization. It lets you record 4K videos which is pretty awesome.
For good sounding phone calls, there is an active noise cancellation and a dedicated microphone so you'll definitely have clear conversations, even on busy streets.
The specs are pretty good. The device runs on a Cortex-A53 Octa-core 2.0 GHz processor and 3 GB of ram. It provides a good image quality with the Adreno 506 GP. You have 32 GB internal storage space, but you can always expand that with an SD card.
This phone is an excellent device for the business class, who wants robust features and reliability throughout the day.
6. LG G6 H870
LG's phones are known to be nice, tall and shiny with no physical buttons on the front. The company has continued in line with this design principle, with its new flagship model the LG G6 H870.
It is taller, shinier and has a spectacular 13 megapixel dual-lens rear camera, which makes extra sharp photos and has some very impressive wide angle camera tricks.
You can use it in standard shooter with f/1.8 IOS, and the wide shooter with f/2.4, so the wide angle camera doesn't do so good in low light. Overall, it has an excellent camera that can rival the best performers out there.
It also features a lovely 8 megapixel frontal camera that's perfect for taking high-quality selfies.
But does the rest of this phone really stand out of the crowd and is it worth the money? Let's find out!
The exterior of the phone is nothing short of solid. The flat front face and the dynamically curved rear works really well and makes the phone lay in my hands comfortably. It also has very clean lines that are the perfect touch on the sides.
The metallic coating gives it a very sleek and elegant look, so it doubles as a very classy piece of technology. Its overall design has a sturdy build and can take a lot of drops and punishment, but the back will scratch pretty easily. It is also water resistant so you can use it in the rain, under the shower or wash it a little in the sink.
The 4.5 inch scratch-resistant display is more than enough for multitasking and enjoying multimedia content in its full view. The LG G6 H870 also features lots of unique software features that are consistent with its design.
It is also the first phone besides Google Pixel that features Google Now. You can easily ask the A.I. any question and have it answered in a matter of seconds.
The 4.5 inch IPS LCD screen has a resolution of 2880×1440 and it is quite impressive. It looks fantastic. Colors are vibrant and the panel is completely visible even under bright sunlight.
When it comes to processing power, the LG G6 H870 uses the utterly powerful Snapdragon 821 Quad-core processor with 4GB of RAM. It has 32 GB of storage which is already an industry standard. The phone runs great with Android 7.0 and all of its accompanying features.
For some additional information and to see the updated price of the LG G6 H870, check out the link we provided!
7. LG V20 H990DS
Few smartphones go the extra mile to bring something new, something unexpected and something that is actually useful.
The LG V20 H990DS didn't go too far in this endeavor, but definitely managed to add a sprinkle of freshness to the smartphone market. It is LG's flagship model for 2016.
The look of the LG V20 H990DS is more unique than previous model's but it isn't anything that new. It has a mostly metal design with polycarbonate on the top and bottom of the model.
It's a pretty good looking phone in my opinion and feels really good in the hand. It also carries a military STD-810G which means that it is extremely durable and can survive even the most savage of drops. It keeps a very elegant look without making its incredible durability obvious.
A unique feature of the V20 is an IR blaster, which few other phones have. You can use it to control your TV and other peripherals from your smartphone.
You also have the fingerprint sensor on the back that works pretty fast when you want to unlock your screen. Just slide your finger on it and it's done.
When it comes to sound the V20 doesn't really compare to other phones with dual speakers, but stands firmly along mono speaker phones, offering loud and clear sounds.
The most amazing audio experience of the V20 H990DS can be heard through headphones. It is – B&O Play certified and plays sounds much clearer than other models out there. It also features active noise cancellation and a dedicated microphone for clear phone calls.
The V20 has two displays! Yes, two of them. There's the big screen which is a 5.7 inch IPS LCD QHD: 2560×1440 display offering amazing pixel density and a crystal clear image with vivid colors.
The second display is on the top, which can show app shortcuts, open apps, your favorite content and just about every feature that you would want a shortcut for. It can be really useful.
The specs sheet of the LG V20 H990DS is quite amazing. It features a Quad-core 2×2.5 GHz Kryo processor and 4 GB of RAM, which makes Android 7.0 run like a charm. It also has 64 GB of internal storage which is plenty enough for storing multimedia and whatever you wish to carry around with yourself.
The Removable Li-Ion 3200 mAh battery will last throughout an entire day if you excessively use the camera and video recording features. It will last about two days otherwise. You can go pretty hard on the battery life since it will recharge 60% within half an hour.
The camera of the V20 is quite amazing. On the back there are two cameras. The main one is a 16 MP F/1.8 camera that has optical image stabilization, and the wide angle sensor is 8 MP F/2.4.
The wide angle sensor is really fun to use and you'll be able to take crystal clear images all the time. You'll also have an immense amount of control over the camera with a wide variety of features.
For additional information and to see the updated pricing, check out the link we provided!
8. HTC U Ultra
Over the years, the name HTC was known for many good reasons. They created powerful smartphones. You knew that their high-end models will always feature an elegant metal cover, fast and dynamic software and the best sound quality on the market.
But it wasn't easy for it to play ball with the big players on the field, so it was time for HTC to bring out something new and even more solid. I introduce you to the HTC U Ultra, HTC's newest flagship model.
This model is definitely worthy of the title Ultra. It has a beautiful Super 5.7 inch super LCD screen and also has a secondary screen on top.
On the bottom, there is the home key with a fingerprint sensor and the navigation buttons. 5.7 inches provide a lot of screen space, that you can really make use of, thanks to Android 7.0. You can easily do some heavy multitasking.
It is also very durable, since it's made of Croning Gorilla Glass 5, so you won't get any scratches or cracks anytime soon. The glass black plate gives it a beautiful glossy finish that makes it truly stand out.
The phone itself is pretty big and heavy with 170 grams of weight. It's best to be used with two hands, so it's not always that practical.
When it comes to performance the HTC U Ultra says game on to all of its big competitors. It has the all so powerful Snapdragon 821 Quad-core 2×2.5 GHz processor paired with 4 GB of RAM. It also has 64 GB of storage space which is enough for storing most of your stuff.
The 12 megapixel rear camera is capable of doing some pretty good work, taking some accurate and clear shots. Although, the video doesn't focus too well and it works best if you record objects that are within a consistent distance.
In my opinion, it goes head to head with other companies' flagship models, but it's really hard to make that kind of comparison.
For additional information about the HTC U Ultra, such as the updated pricing, you can check it out through the link we provided.
9. Sony Xperia XZ
The Sony Xperia XZ keeps consistent with its series design and it is the best smartphone Sony has released yet.
It does not compete with the top competitors out there in every detail but stands its ground very well, offering many reasons for us to welcome it in our hands. So, let's see what goodies the Sony Xperia XZ has in store for us!
Sony's flagship model is easily distinguishable from most other smartphones out there. It got its design refreshed in many ways, but it kept its rectangular slab look that will definitely make you know you're holding an Xperia in your hand.
The overall build is very sturdy, comfortable to hold and it is also water and dust resistant. Because it has a much smaller screen than others enlisted here, it is very easy to operate using only one hand. I especially liked the elegant, matte black color of the version I reviewed.
On the top, you have the headphone jack and on the bottom, there's the USB type C port. On the right side, there is the power button and a shortcut for accessing the camera.
On the left side, you can slip out a Sim Card slot that also doubles as an SD card slot which lets you expand the storage space up to 256 GB. It doesn't have a fingerprint sensor which all major flagship models do, but it isn't much of a problem in my opinion.
The audio quality is pretty awesome and you can definitely use this phone as your primary listening device.
You can play high resolution audio files like FLAC and it can also give regular audio a much more high resolution sound. But using it with regular speakers is what you would expect. It isn't really loud, but the sound is clear enough.
The Xperia XZ has a decent 5.2 inch IPS LCD screen with 1080p resolution. This works really well and offers a clear image, but some would argue that it's not QHD, which most flagship models have.
As we look at the specs, we see that the Xperia XZ is packing some serious heat. It has the all so powerful Snapdragon 835 processor paired with 4 GB of RAM and runs on Android 7.0, so you can enjoy all of the latest features at a beast-like speed.
You have a 13 megapixel front facing camera, which takes shots worthy of any flagship model. The battery can last through your average day with plenty of juice left for the other day, although you'll have to charge it by then.
Finally, it has 64GB of storage space that you can expand further with the micro SD card to store all your music and whatever you fancy.
To get some additional information on the Sony Xperia XZ and the updated pricing, check it out through the link we provided!
10. ASUS ZenFone 3 Ultra
ASUS is widely known for developing powerful computer hardware and they have been really making a big move into the smartphone market. I do mean a big move, because this phone is huge!
It is a powerful phablet that is made for all the smartphone junkies out there, who love to do some serious gaming and movie watching. You got both a tablet and phone in one device!
The design itself is nothing new, it has the same rounded corners and the metallic coating we have come to know and love. The only difference it has exterior-wise is that the volume rocker button is located on the back of the phone.
Whether you find it practical or not is completely your choice. I don't like it because it's really hard to reach. Being so massive, it features two SIM slots on the side and one of which can be used as a Micro SD slot.
Since it's so large, it has more weight than its smaller brothers, weighting around 233 grams. It has a 4800 mAh battery with quick charge 3.0; 60% in 45 minutes.
The massive 6.8 inch screen comes in handy when you're watching videos or playing games. It is a 1080p display which doesn't have as good resolution as the flagship models with QHD, but it's definitely enough for a flawless experience.
When it comes to performance, the ASUS ZenFone 3 Ultra can handle any task without being cloggy or slow. It is excellent for multitasking and getting all your important tasks done.
It's no wonder, since it features a Snapdragon 652 octa-core processor with 4GB RAM. You also have 64 GB of storage space that can be expanded with a microSD card.
Finally, this model wins the race over any of the others here when it comes to megapixels. It has a 23 megapixel rear camera and an 8 megapixel front camera. Photos look great in daylight and in low light environments as well. But keep in mind that it's challenging to take photos with one hand, because this phone is huge.
The 4800mAh battery can really take you through a long day, and since it features quick charge 3.0, it will be up to 60% within 45 minutes.
If you want to see some additional information about this beast-like phablet along with its updated pricing, you can check it out through the link we provided!
Choosing an Android Smartphone That Fits You Well
The first good tip I can give you is don't spend more money then you have to. By that, I mean don't buy yourself a phone that's overkill. If you have the cash for it and want to buy the newest, most powerful device on the market, then by all means, go for it.
But if you want to cut some corners and only pay for a phone that suits your specific needs, then you can pay $100-$300 less and still end up with a great Android Smartphone.
Indeed, having an incredibly powerful device offers a lot of benefits, so it's pretty much up to you how much you want to spend on it and whether you want the most high end devices or not.
The price for premium smartphones with the most advanced hardware and newest Android version move between $650 and $800. It's really worth buying a high-end smartphone, but you also have a lot of compelling alternatives.
Here are a few starting tips:
Make sure the screen size is right for you. While it's awesome to look at any kind of content on a large screen, it still has to fit your hands.
So, unless you want a phablet (the combination of a smartphone and a tablet) that covers your face when you make a phone call, choose a screen and phone size that fits in your hands comfortably. If you can reach through most of the screen with your thumb, then it will be comfortable to use.
Make sure that you have at least 32 GB of storage. 16 GB might sound a lot, but even 32GB isn't that much. When it comes to downloading all your preferred apps, getting their updates every time and uploading your favorite music to your phone, your storage space can be filled pretty easily.
So make sure that you have at least 32 GB of storage space or 64 GB if you can afford it.
Camera megapixels don't really matter. The number of megapixels a phone's camera has doesn't define its quality. Look for special features such as dual lenses and aperture. If you want to know more about the quality of pictures a phone on our list takes, see its review below.
Go for snapdragon 821 processors or higher if you can. These are currently some of the most powerful smartphone processors out there. They are required for VR and 3D games to run on your phone. But if you only want to run your apps, listen to music, watch videos and accomplish day to day tasks, a Snapdragon 600 processor is also enough and will cut a lot of the price tag.
Always keep battery life in perspective. It might slip one's mind, but the battery life is one of the most important features of a handheld device. You should go for at least a 3,000 mAh battery. It's best if you can stretch a phone's battery life for 2 days or more, so you don't have to charge it every night and you'll also have a more reliable device.
Go for Android 7.0 "Nougat". Android has come a long way in terms of functionality and usability. It got more useful features after each published update and the 7.0 version brought a lot of good with it, such as advanced split-screen multitasking, a better notification system and more tweaks.
Keep in mind that Android updates are a mess. It isn't always easy to get an Android update for your smartphone and it can be a real drag to get and install one.
Most of us still aren't able to upgrade to Nougat from the previous version. So, for this reason and for added functionality, get a phone with the latest Android version if possible.
Core Specifications of Android Smartphones
Now, let's get down to the specifications of an Android smartphone. These are the important defining factors that will determine your phone's speed, picture quality, battery life and of course, it's price.
Design
There is no good or bad smartphone design. What makes a good design depends on your individual needs and maybe the size of your hands.
Holding a device that's too large to use could be indeed uncomfortable and may put a strain on your thumbs after long periods of use.
Durability is also a major concern. The more you invest into it, the longer your phone will last and the more it can handle different kind of stresses.
So to ensure the most durable build, you should get a waterproof phone with a shatterproof glass or at least a Gorilla Glass display. These will protect your device from short falls or even big drops and moisture as well.
If you want a high quality build, look for a phone with a metal or glass design. Obviously, metal designs are much more durable and also have a nice premium look, while a glass design is sleeker.
There are a lot phones with plastic bodies out there, but it's best to avoid them since they break a lot more easily. But if you just want to have a more powerful hardware and spare money, then you should go for them.
Screen Size and Display Quality
You have a variety of screen sizes to choose from, which are: small screens (around 5 inches), medium screens (about 5 to 5.5 inches) and large screens (5.5 inches and above).
With small screens, you can reach everything on the screen with your thumb, which lets you avoid a lot of frustration and lets you accomplish tasks a lot more efficiently. They also have a longer battery life, because a smaller screen consumes less energy.
Medium screens provide a subtle balance between a pocket-friendly design and an immersive experience. You can still reach almost your entire screen with your thumb and can enjoy high quality content.
Large screens probably won't fit in your pocket that well and will be harder to hold, but they are awesome for watching movies, playing games and enjoying a truly immersive mobile experience.
They are also awesome for multitasking, productivity and running multiple applications at once. Devices with screens over 5.5 inches are also called phablets. So if you're looking to accomplish a lot of tasks on the go, then these will be an excellent choice.
Size isn't all that matters. What provides beauty through your screen is the display quality. You can't read everything about the phone in the specs, so pay close attention to the screen's brightness, viewing angles and color quality. It has to be bright enough to make things visible in the sunlight.
You should definitely consider smartphones with AMOLED displays, since they aren't really expensive and offer a stunning picture quality. The Samsung Galaxy series are known to have these high quality screens and they really make using the device a more joyful experience.
When it comes to resolution, you should definitely aim for Full HD (1920 x 1080p) screens, but HD screens offer pretty good picture quality as well. Raising your standards to Full HD has its own rewards.
Many high-end smartphones have a HQD display, which is a standard for high-end monitors, TVs and mobile devices. It has four times more pixels than a HD (720p) screen and it provides an amazing, crystal clear image. These are currently the best on the market.
Few phones offer 4K screens, but I wouldn't recommend them, since you won't notice all the extra pixels, even on a large screen.
Performance
Processor – The power of the processors defines the times apps and files take to load. More powerful processors provide smooth gameplay, quick photo and file editing and a much more fluid experience overall.
The processor's clock speed says a lot but you can get much more accurate measurements from reviews like this and others on the Internet. Most reviewers use Geekbench to measure a device's performance, which gives pretty accurate measurements.
As I said, currently the best is the Snapdragon 835 processor and its forebear the Snapdragon 821. With them, you'll get the best performance a smartphone can offer.
Snapdragon processors can also be found in mid-tier devices, so you can be sure that just about any phone with a Snapdragon processor is a solid option.
RAM – Complimenting the smartphone's processor is the RAM (random access memory). It is a critical tool for multitasking, so you should have as much of it as possible. Ignore any phone that has less than 2GB of RAM.
2 GB is the standard and can be found in mid-tier phones, but you'll always be better off with 4GB. There are also some beasts with 6GB of RAM, but you'll be able to happily do whatever you want with 4GB.
Storage Space – Apps keep taking up more space and games even more so. Some games could take even 1 GB- 2 GB, so you should really put the bar high if you want to excessively use your smartphone.
If you wish to record a lot of videos or take a lot of photos, you should definitely go for 64GB. 32 GB is a must have in order to be able to use your phone smoothly. You can also get devices with 128 GB which is awesome for any type of multimedia junkie who would record 4K videos.
Either way, it's best to have a phone that supports a Micro SD card slot, so that you can expand the storage space.
Battery – The phone's performance and screen size are major determining factors in battery life, but how long a phone lasts is different for every model. Which is why we recommend staying practical and choosing a phone with 3,000 mAh, to get a long battery life and use your phone for longer than just a day.
Also, you're much better off with replaceable batteries. Some third party manufacturers make high-capacity batteries that last a lot longer than the one provided by the phone's company. You also want the option to quickly swap batteries once one of them runs out.
Camera
Having a good camera in your smartphone is a must have and you should definitely have one in yours. It is often considered more important than the processing power, since it allows us to capture special moments in our lives. We definitely make more use of that then we make use of our processors.
More and more phones boast 12 megapixel cameras, but that isn't the defining factor. Look for picture quality in this review and others on the Internet. Looking at the actual pictures a smartphone takes and looking through a review provides much more accurate information about picture quality, speed, focus aperture and other features, than just reading "12 megapixels, yay!".
Useful Features
Fingerprint Sensor – These sensors make it a whole lot easier to unlock your smartphone and verify payments. You just have to grab on to your device, put your finger on the sensor and you're all done!
This provides a much more seamless experience when you're buying stuff online or when you just want to unlock your device. Needless to say, it also adds a lot to your security, since someone else would have to have your fingers on them to get their hands on the information stored inside your phone.
Wireless Charging – Wireless charging sounds really cool and high tech. It is definitely nice to have, but you can do without it. It is a technology that lets you place your device into a wireless charging mat, which is quite convenient.
But it is only a fancy feature in my opinion; it's your choice whether you're making use of this bonus or not. For anyone else, there's the good old fashion micro USB charging cable.
Now that you know all the necessary information for making an educated choice, you can continue on to choosing the best smartphone for yourself.
Major Manufacturers
We have a lot of freedom when it comes to buying a new phone. Each manufacturer has their own style and set of unique features when it comes to the smartphones they provide. The biggest players right now are:
Samsung
Google Nexus
HTC
LG
Moto/Lenovo
Summary
We did the research to get this list together and to show off some of the best mobile technologies that are accessible to customers out there. Each of these phones have a lot of similarities and uniqueness to behold and their prices are in the same range as well.
So if you're really looking for a top-notch, flagship model, I suggest taking a close look at the top five smartphones on this list.
Whether you require a phone for helping you with your daily tasks and using its basic features, or you want to do some beautiful photography, play games or watch movies, these flagship models will make it all happen in the most flawless form.
This concludes our guide and excessive review article of the best smartphones and mobile technologies out there. I hope you enjoyed reading it through this far and that you found this article useful. Now, you can make a well-educated decision when it comes to choosing one of the best Android smartphones to buy!